---
Posted on February 25, 2016
---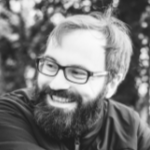 ---
We are very pleased to introduce Dr. Alexander Donath as a member of our NGS Expert Network.
Dr. Alexander Donath is head of section for Computational Genomics at the Zoological Research Museum Alexander Koenig. Since 2011 he is working on NGS data analysis and de novo assembly of non-model organisms. He is involved in a number of large-scale transcriptome and genome research projects, for example 1KITE and i5k.

---
Assembly Workshop 2016
Besides being part of the
NGS Expert Network
, he also designed our hands-on workshop for
de novo transcriptome analysis
, which will cover assembly and differential gene expression analysis in non-model organisms.
September 28 - 30, 2016 in Leipzig, Germany
De Novo Transcriptome Analysis - Assembly and Differential Gene Expression
---
Outstanding Research
In 2014 Dr. Alexander Donath co-authored the Science paper
Phylogenomics resolves the timing and pattern of insect evolution
, which was honoured as a research highlight by
Nature Reviews Genetics
.
'... In this research, novel approaches were used to produce a robust phylogenomic tree of insects, which will now serve as a reference point for future research.' (
Nature
)
    
'... The study authors, who are part of an international consortium working on the 1K Insect Transcriptome Evolution (1KITE) project, began their work in 2011 in hopes of using newly available sequencing technology to clarify insect relationships previously only investigated using morphological evidence or smaller molecular datasets. They sequenced transcriptomes from 103 insect species distributed across all living insect orders. They also drew data from previously published whole-genome sequences of 14 arthropod species, as well as from transcriptomes of 27 additional species. They then narrowed down their genetic data to 1,478 protein-coding genes that are present in all of the species analyzed. ...'
from TheScientist
Reference:
Bernhard Misof, Shanlin Liu, Karen Meusemann, Ralph S. Peters,
Alexander Donath
, Christoph Mayer, Paul B. Frandsen, Jessica Ware, Tomáš Flouri, Rolf G. Beutel, Oliver Niehuis, Malte Petersen, Fernando Izquierdo-Carrasco, Torsten Wappler, Jes Rust, Andre J. Aberer, Ulrike Aspöck, Horst Aspöck, Daniela Bartel, Alexander Blanke, Simon Berger, Alexander Böhm, Thomas R. Buckley, Brett Calcott, Junqing Chen, Frank Friedrich, Makiko Fukui, Mari Fujita, Carola Greve, Peter Grobe, Shengchang Gu, Ying Huang, Lars S. Jermiin, Akito Y. Kawahara, Lars Krogmann, Martin Kubiak, Robert Lanfear, Harald Letsch, Yiyuan Li, Zhenyu Li, Jiguang Li, Haorong Lu, Ryuichiro Machida, Yuta Mashimo, Pashalia Kapli, Duane D. McKenna, Guanliang Meng, Yasutaka Nakagaki, José Luis Navarrete-Heredia, Michael Ott, Yanxiang Ou, Günther Pass, Lars Podsiadlowski, Hans Pohl, Björn M. von Reumont, Kai Schütte, Kaoru Sekiya, Shota Shimizu, Adam Slipinski, Alexandros Stamatakis, Wenhui Song, Xu Su, Nikolaus U. Szucsich, Meihua Tan, Xuemei Tan, Min Tang, Jingbo Tang, Gerald Timelthaler, Shigekazu Tomizuka, Michelle Trautwein, Xiaoli Tong, Toshiki Uchifune, Manfred G. Walzl, Brian M. Wiegmann, Jeanne Wilbrandt, Benjamin Wipfler, Thomas K. F. Wong, Qiong Wu, Gengxiong Wu, Yinlong Xie, Shenzhou Yang, Qing Yang, David K. Yeates, Kazunori Yoshizawa, Qing Zhang, Rui Zhang, Wenwei Zhang, Yunhui Zhang, Jing Zhao, Chengran Zhou, Lili Zhou, Tanja Ziesmann, Shijie Zou, Yingrui Li, Xun Xu, Yong Zhang, Huanming Yang, Jian Wang, Jun Wang, Karl M. Kjer, Xin Zhou:
'Phylogenomics resolves the timing and pattern of insect evolution'
,
Science
346 (6210): 763-767 (2014).
---